kid bed frame with railings under 50$
Posted 22 Oct 2018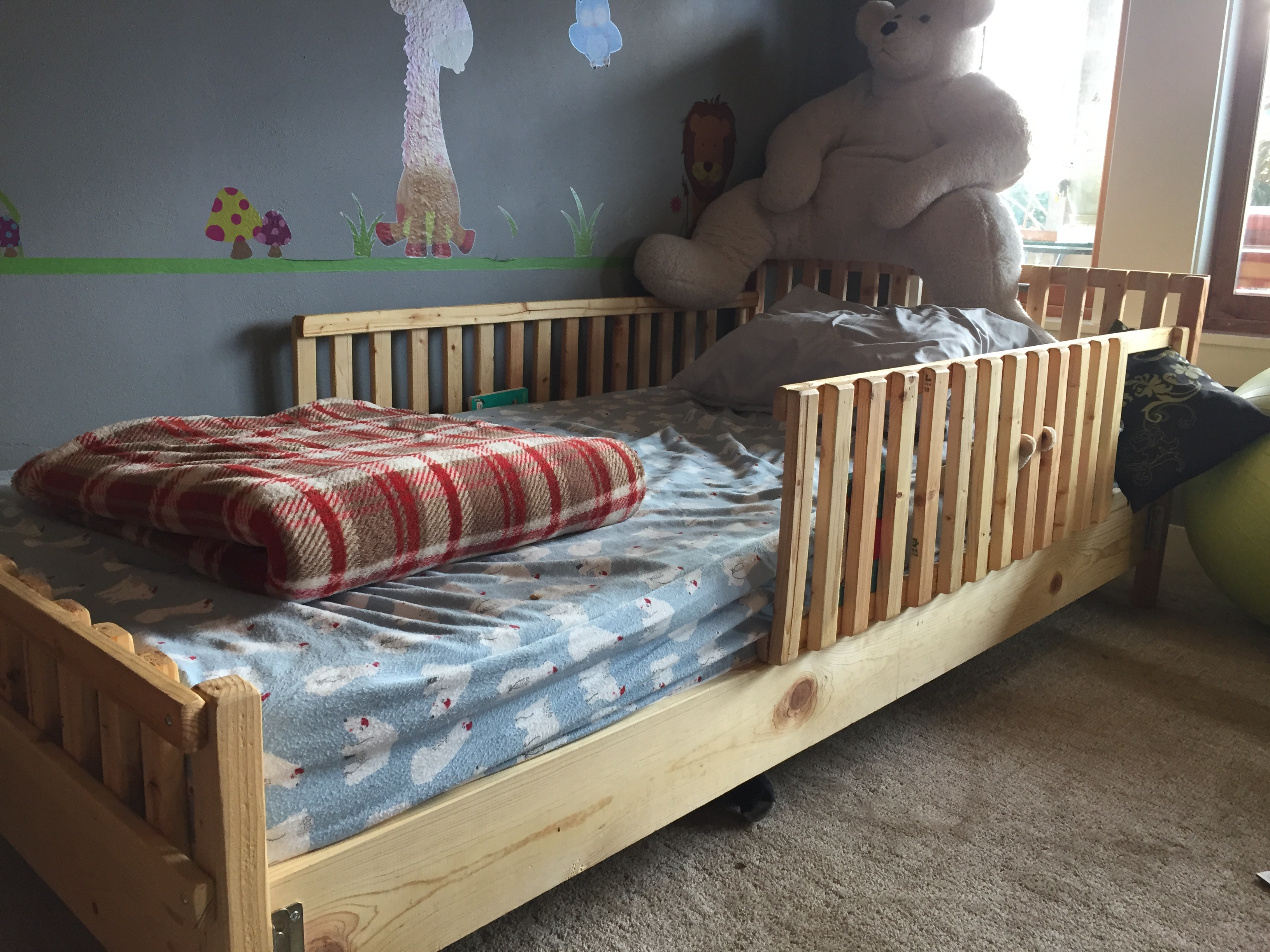 Our toddler hated the crib from the very beginning and it never changed, we used small in bed crib for a while, then he took our bed. We didn't want him to roll over in his sleep and fall, so we looked for bed with railings. Railings we saw online costed as much as the bed frame or in most cases double the price of it. Since he hated crib we didn't want the bed clearance from ground to be tall.
So we decided to build the bed ourselves. I might have steered the conversation with AJ towards building our own. Its a lot of fun and how coold it is to build your kids first bed.
Things needed
Wood glue - elmers or titebond

1 1⁄2 inch brad nails 18 gauge

Screws 2 1⁄4 inch & 1 1⁄2 inch screws
Step by step instructions
Step 1:
Cut 1x6 for bed frame into size, 2 x 75 inch (side of the bed) and 2 x 39 inch (front and back)
75 inch x 2 Qtys 39 inch x 2 Qtys
Step 2:
Cut 2x2 for legs into size, 4 x 27 inches
27 inch x 4 Qtys
Step 3:
Cut 1x2 for railings, for head board: 2 x 41.5 inches for in between: 12 x 17 inches
for foot/end board: 2 x 41.5 inches for in between: 12 x 7 inches
for railings: railing header and footer: 50 x 4 for in between: 17 x 13 inches x 2
for center boards: 13 x 38.5 inches (1 x 4 inch boards)
Step 4:
Join the legs to the 2 x 39 inch back boards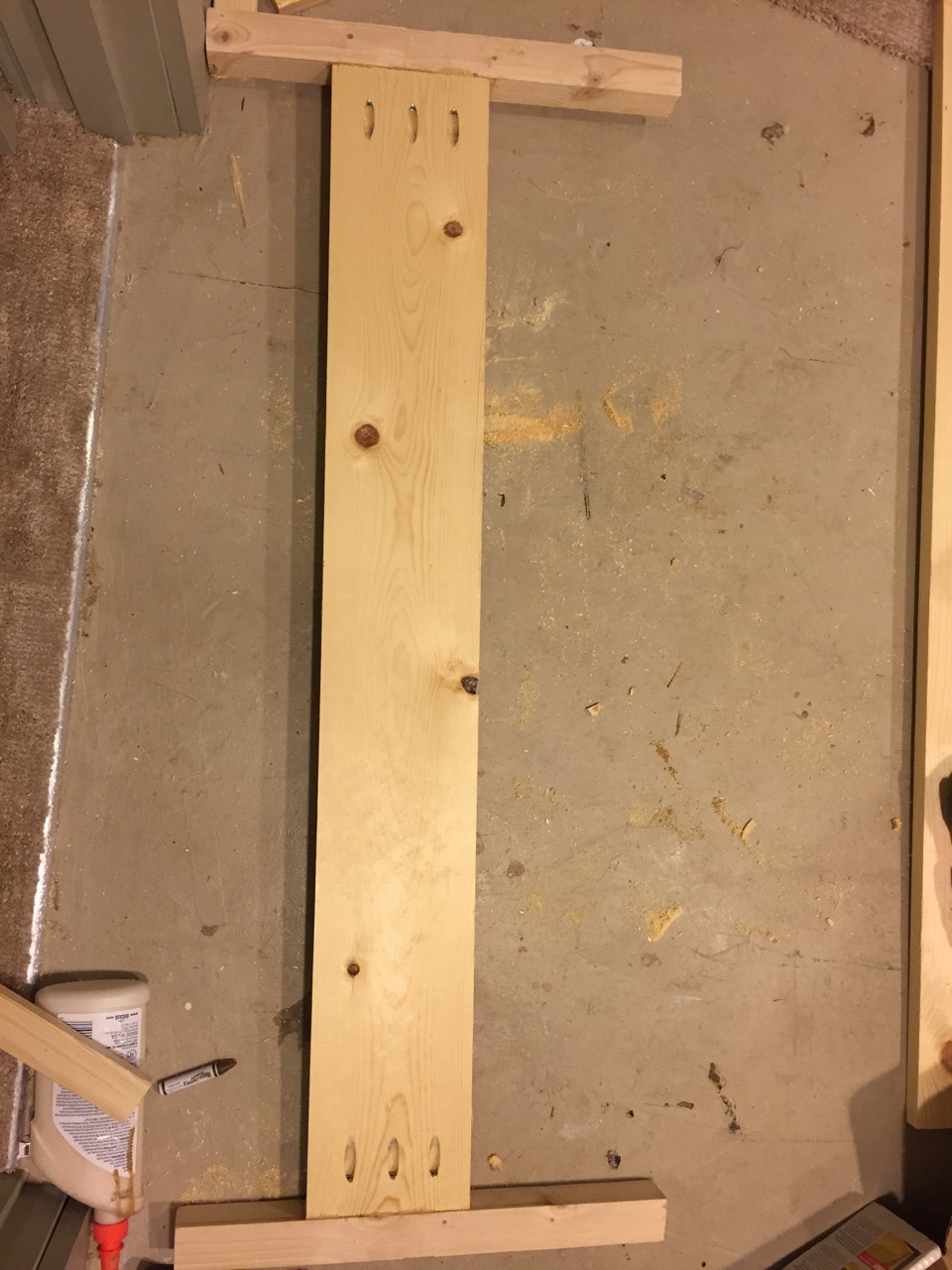 Step 5:
Join the railings on top of the back board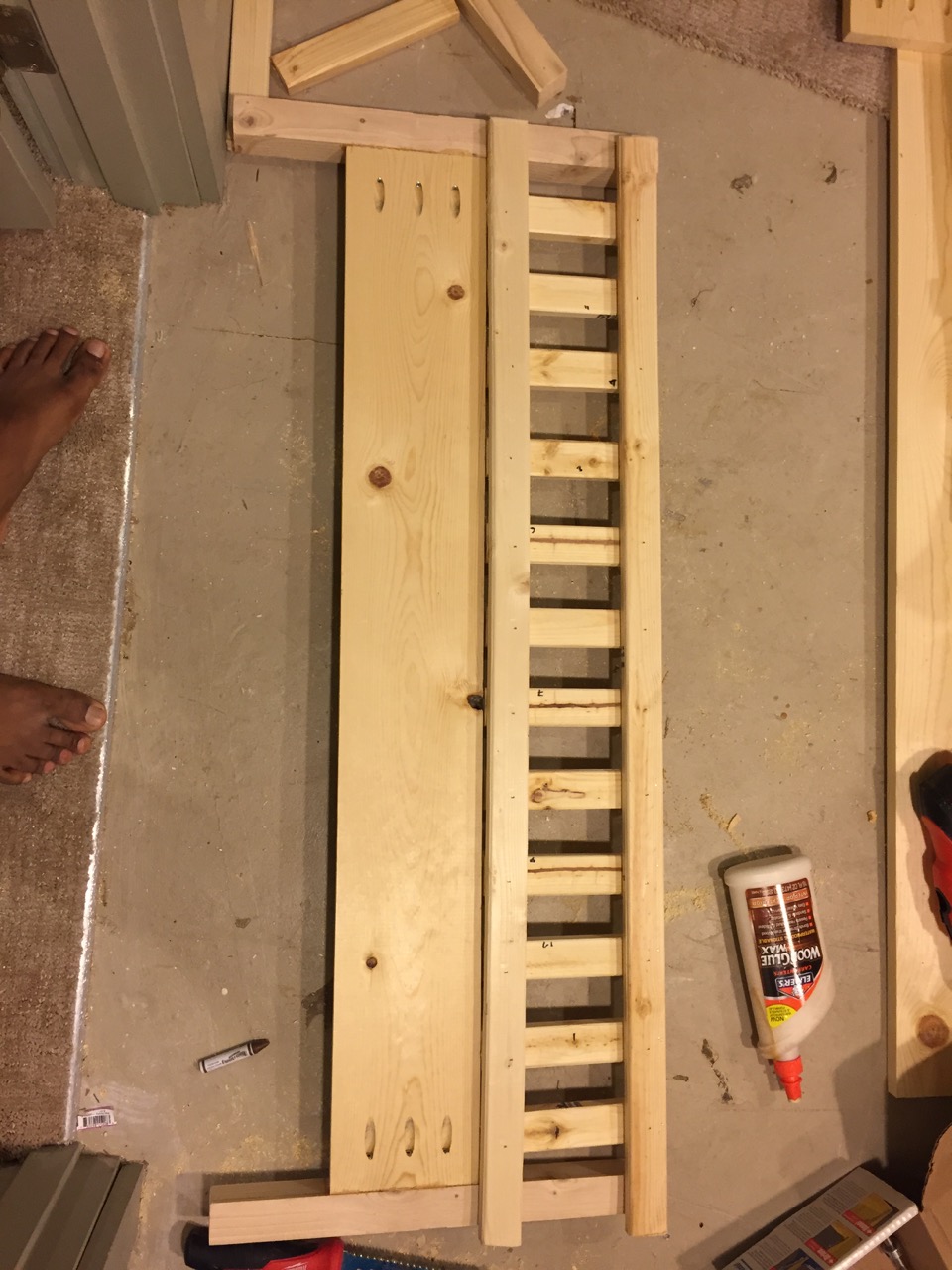 Step 6:
Do the same for front board, join the legs to the 2x39 inch front boards
Step 7:
Add the non-mortise bed rails fitting to the bed frames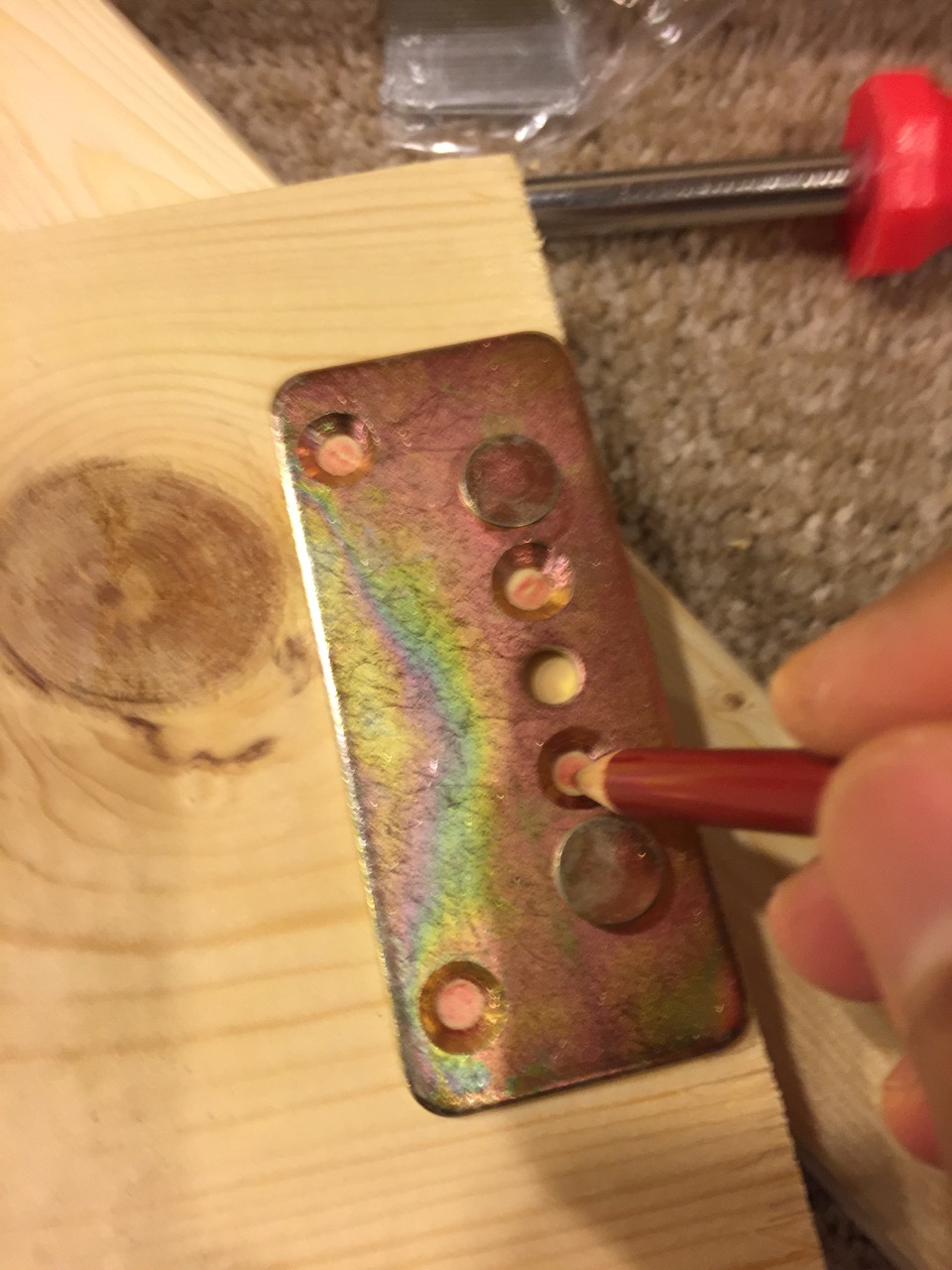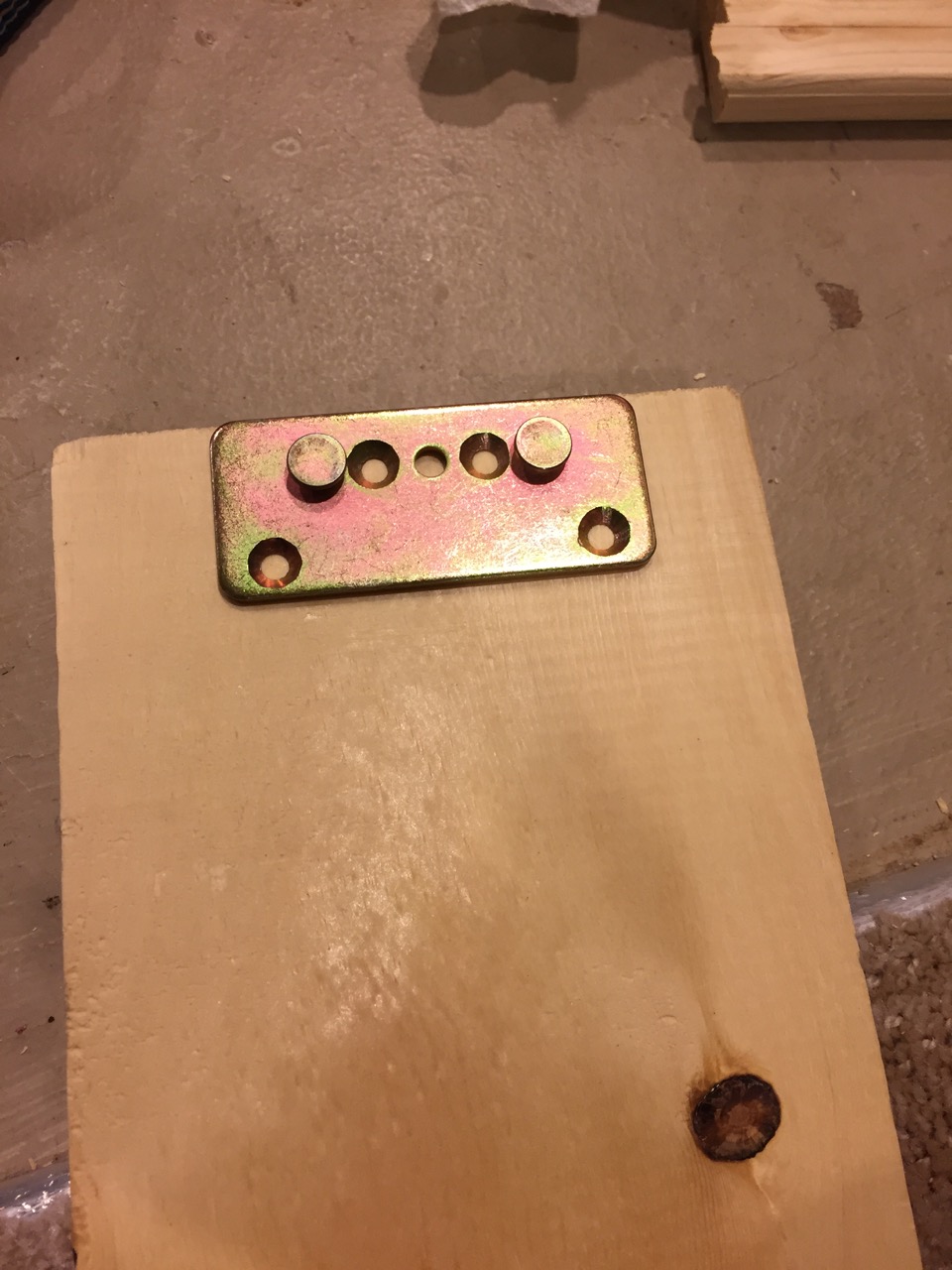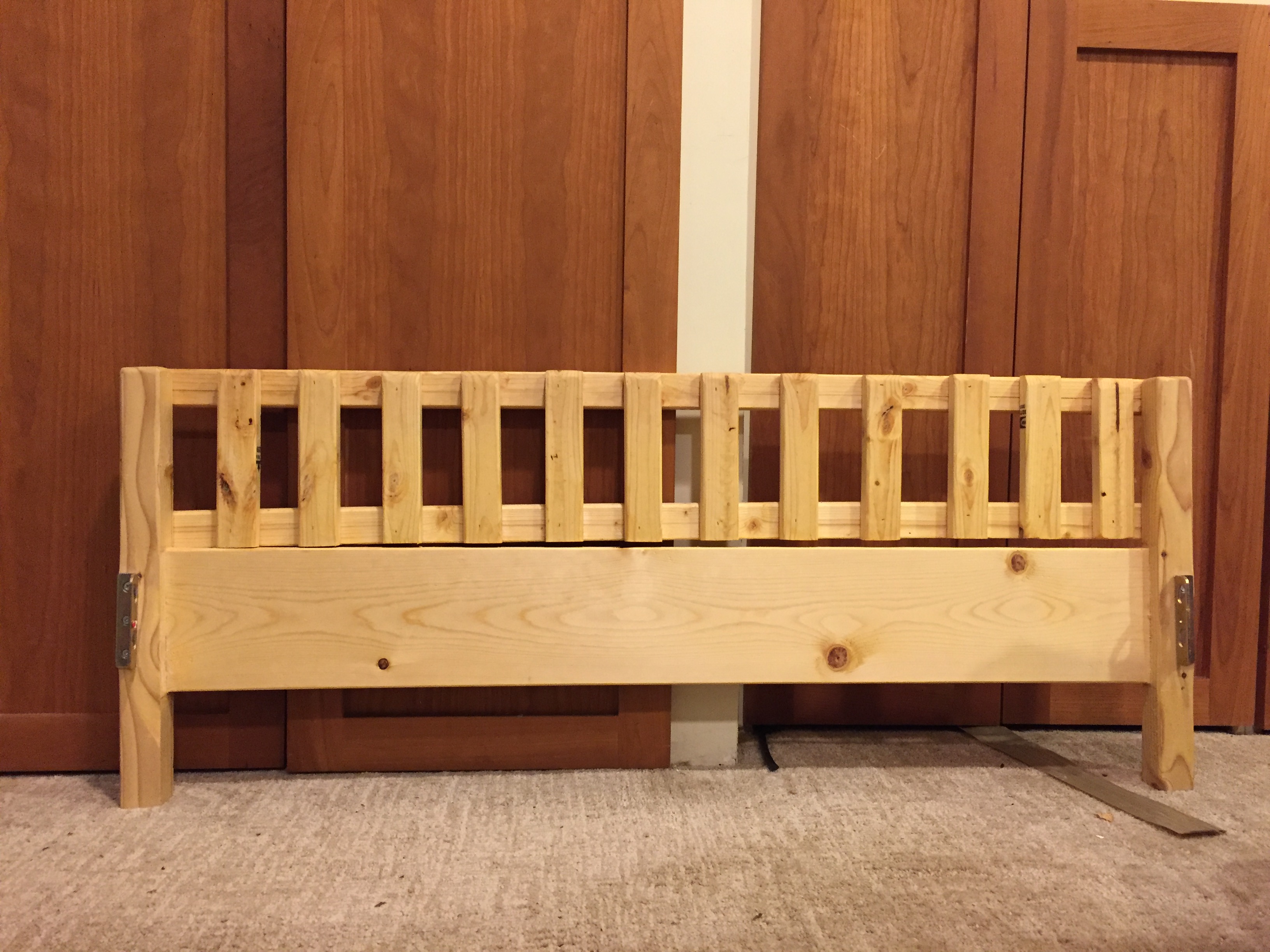 Step 8:
Add the railings to the center bed frames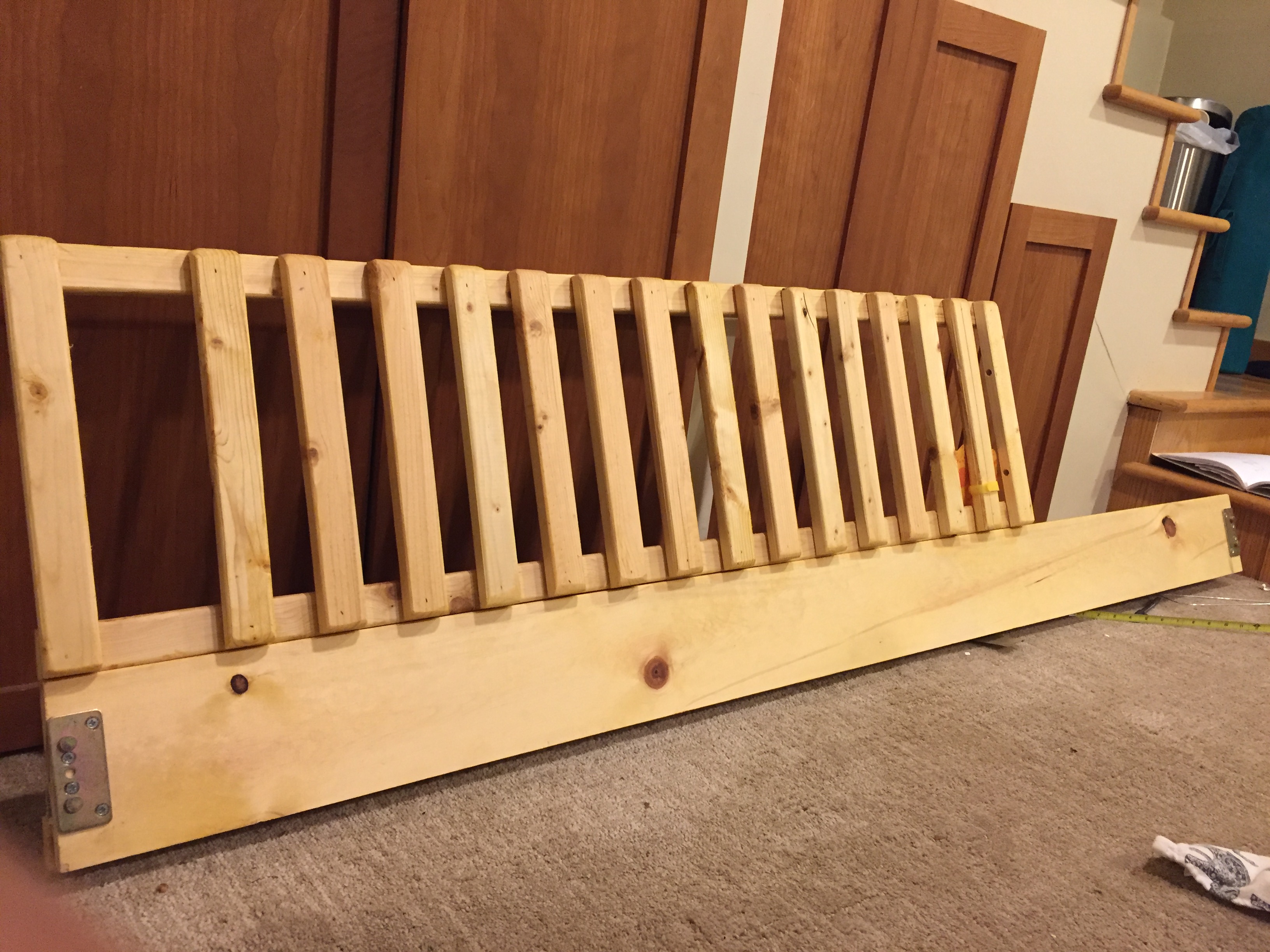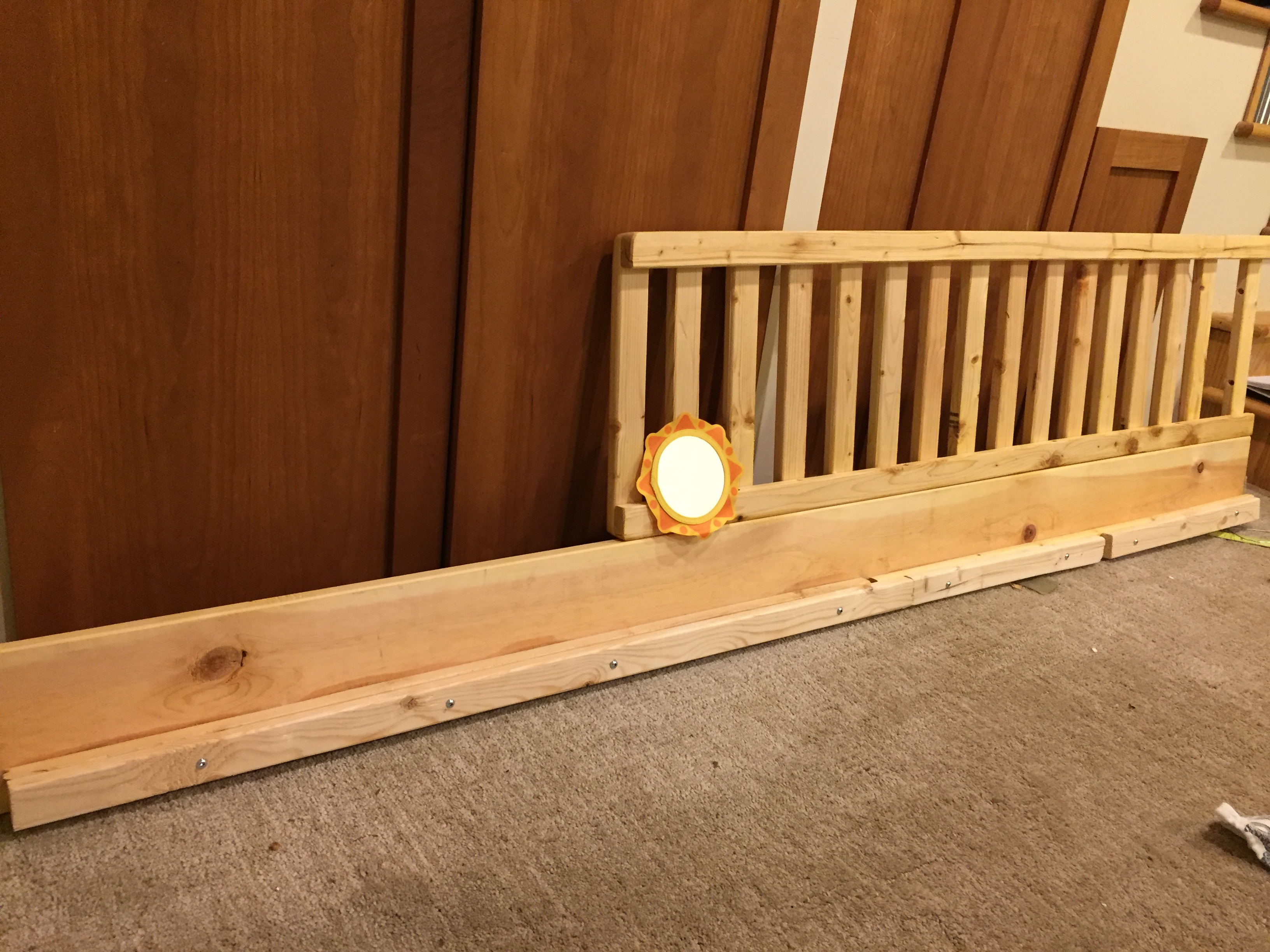 Step 9:
Add 2x2 boards to the center bed frame to hold the center boards
Step 10:
build the center boards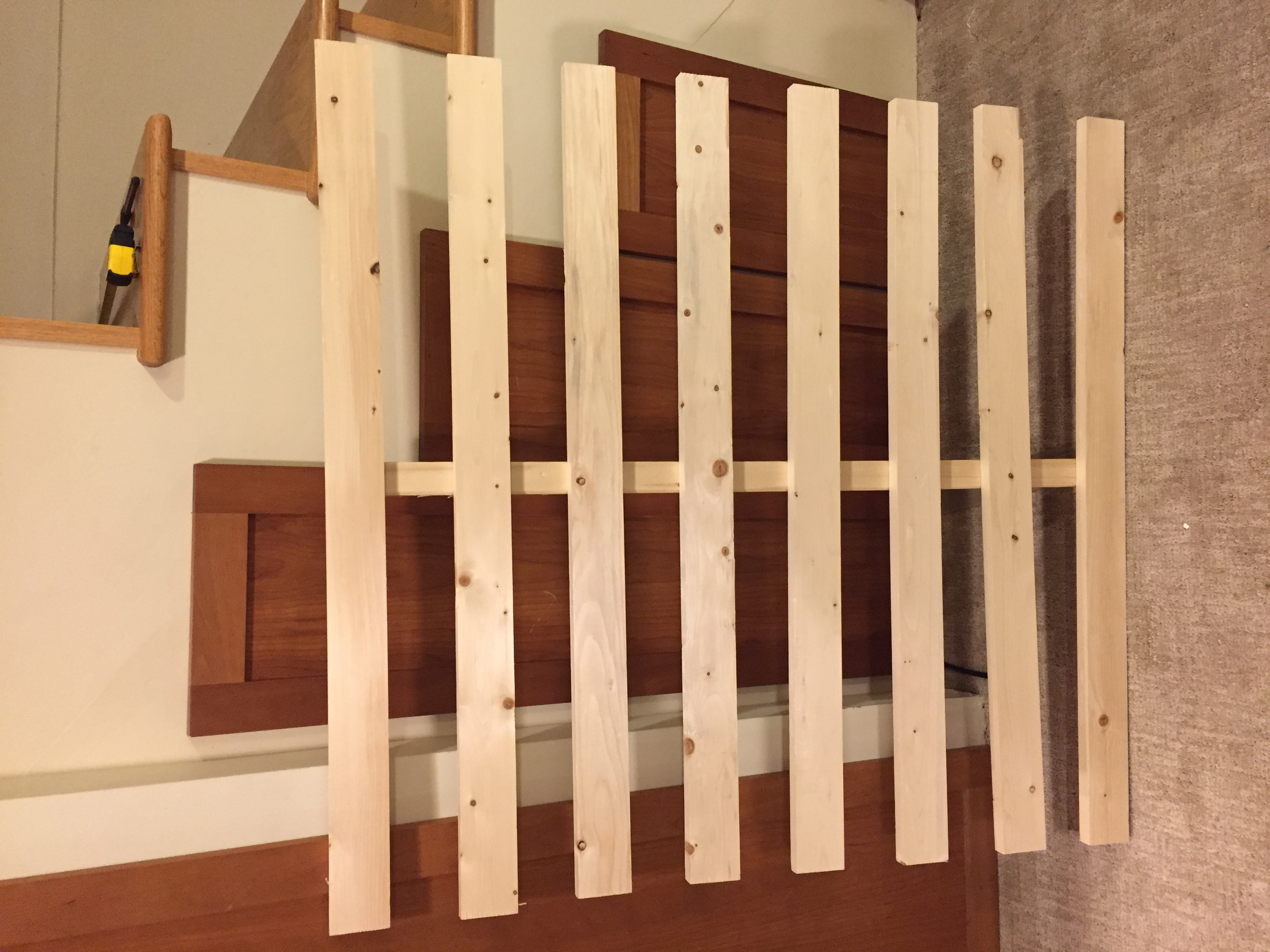 Step 11:
put them all together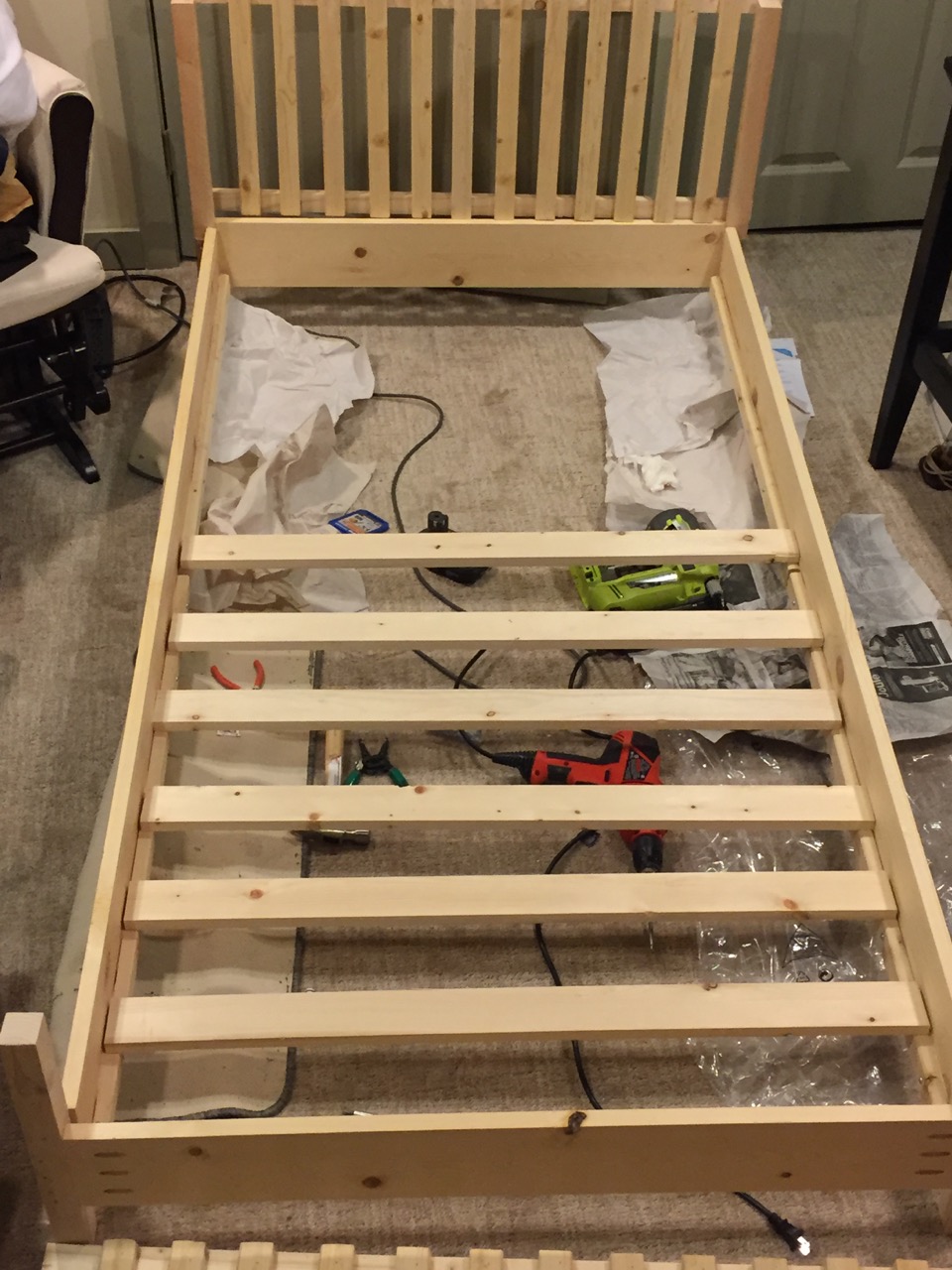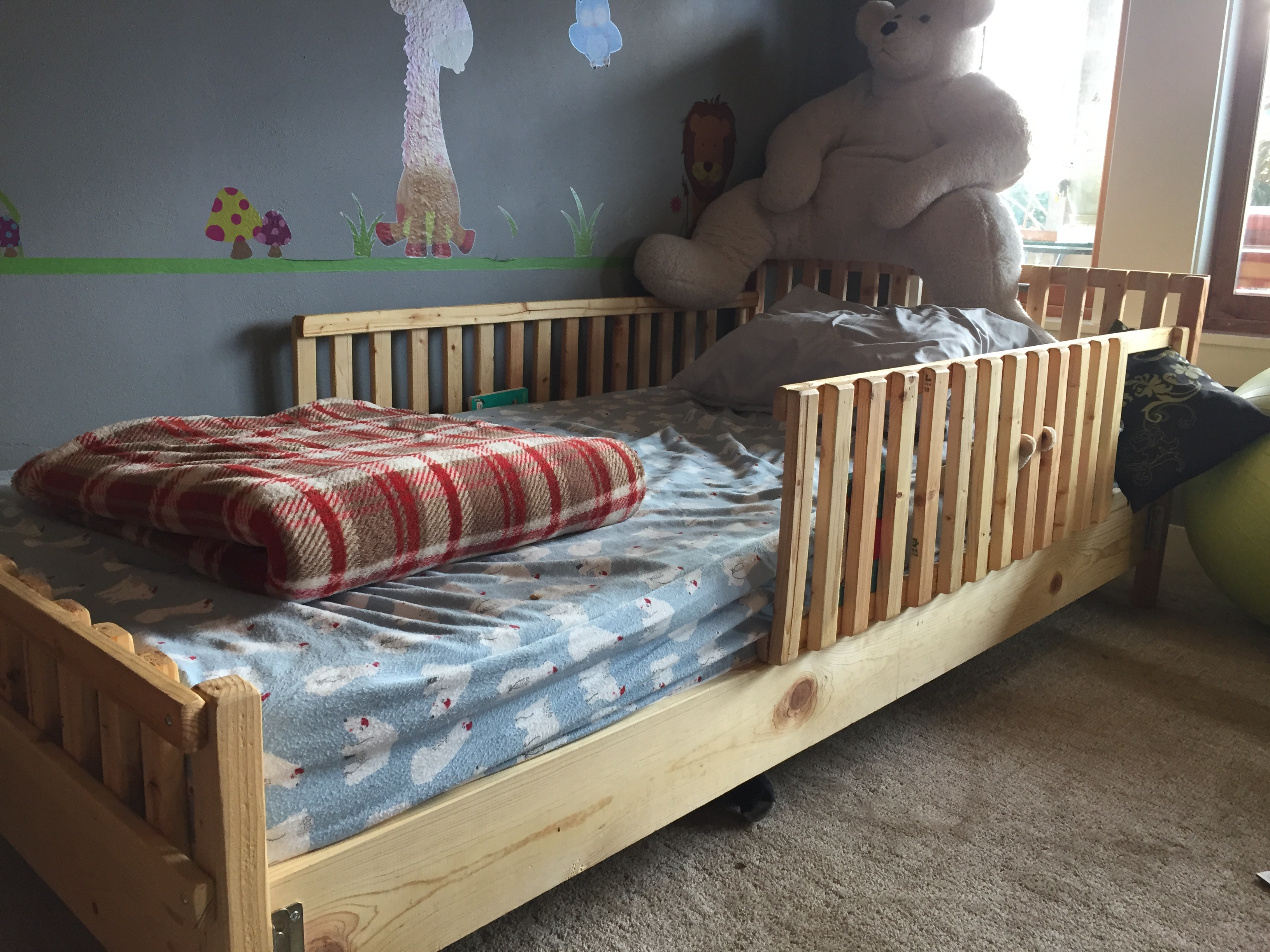 Note: Beewax mixed with walnut oil makes a good kid friendly coat on the wood.