Solid Home security without monthly 40$ fee
Posted 4 Jan 2019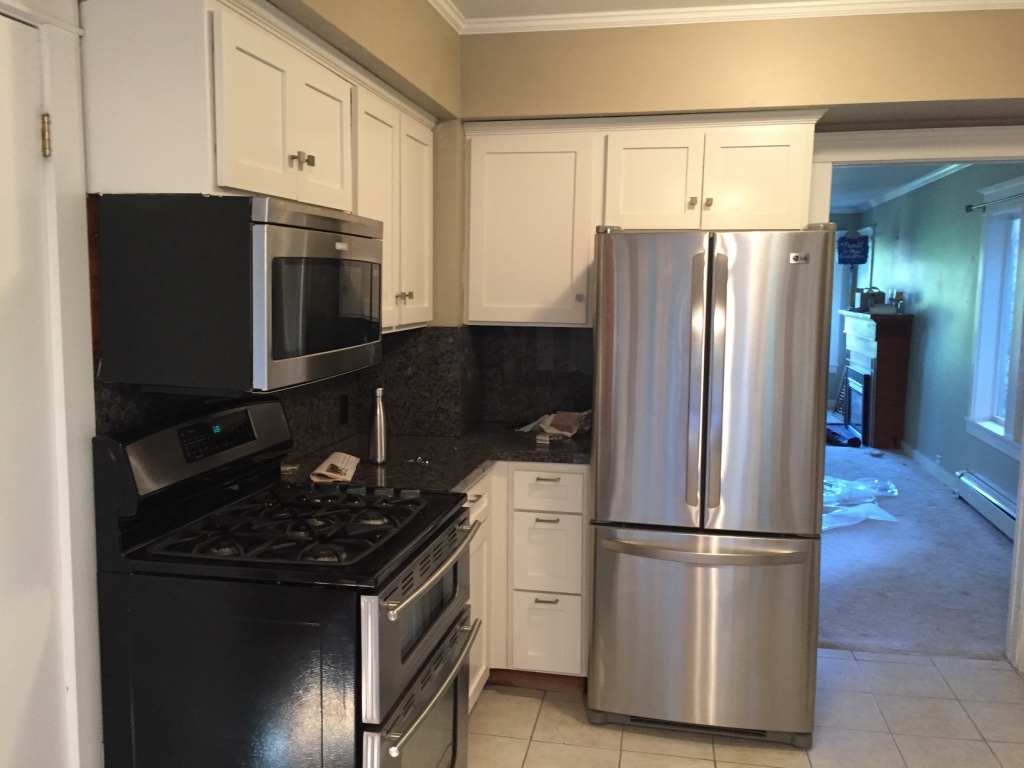 We bought this beautiful 100+ year old craftsman style home in PNW. While the house was overall good, the kitchen remodel that was done before left the kitchen dark.
Dark granite with cedar tone cabinets in PNW made the kitchen a gloomy place for my wife.
(Please don't be fooled by professional pictures taken by stagers, in rainy PNW its rare to get that much light)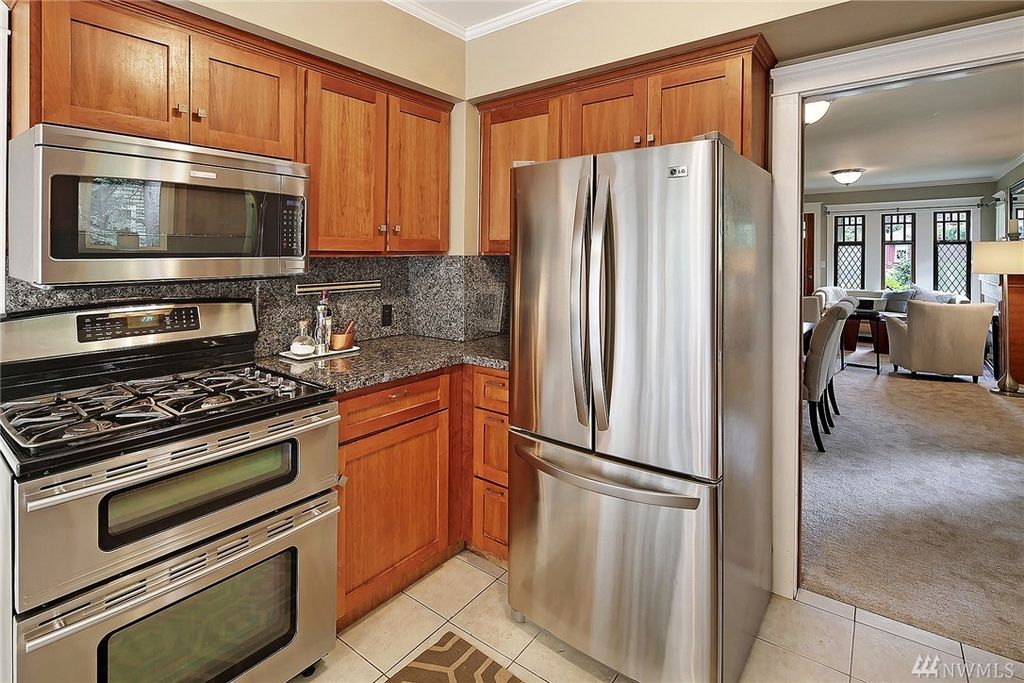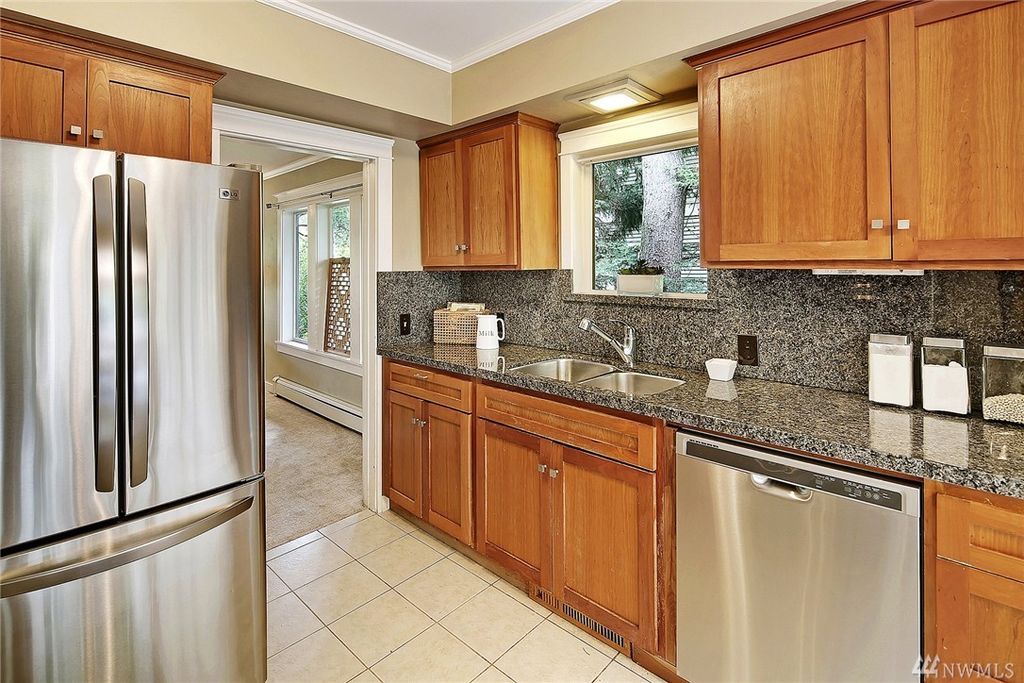 So we looked around options for a quick quality kitchen makeover while we decided on long term remodeling options. We read some horror stories about people who painted their cabinets and others that were extremely pleased by it.
We decided to take a plunge to paint the cabinets, here is our experience
Things needed
Step by step instructions
Step 1:
Very important, select paint color, bring sample home and compare them in your actual room with the actual lighting.
We did this noob mistake when we painted our bedroom luckily we did it the right way for cabinets but got bit cocky for our bedroom paint project, trust me it wasn't fun - wasted time and money.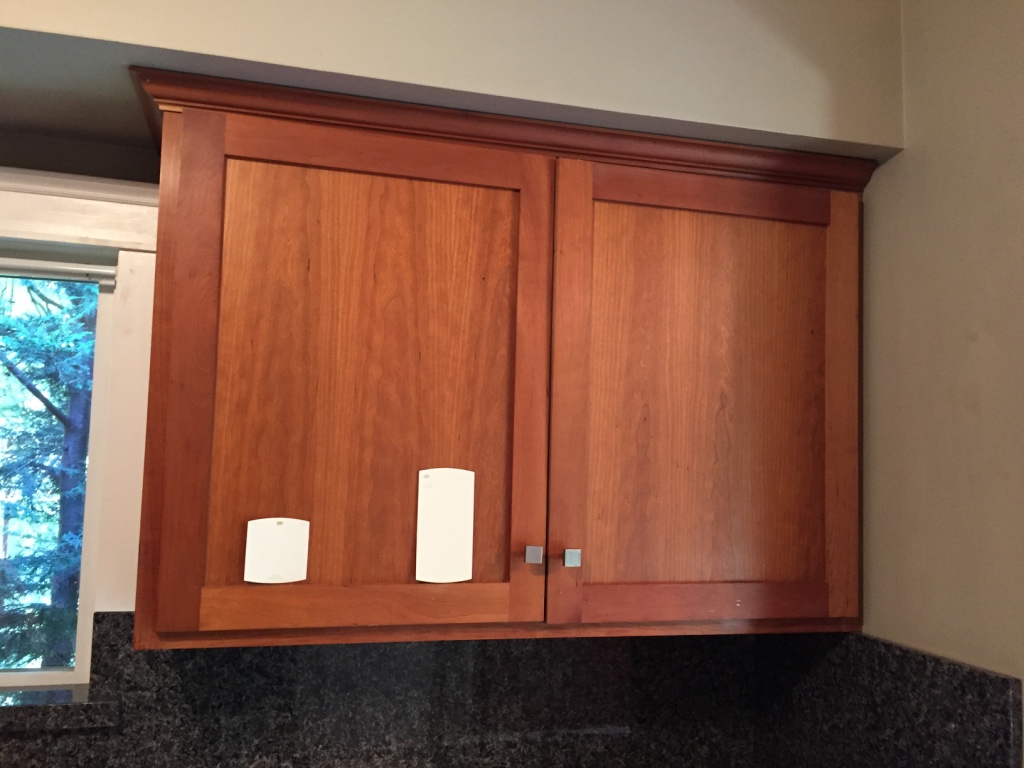 Paint color we choose for our kitchen after multiple runs: Hazelnut Cream White
Step 2:
Remove cabinet doors, shelves, draws (we didn't paint the inside, we only painted the cabinet doors and outside part)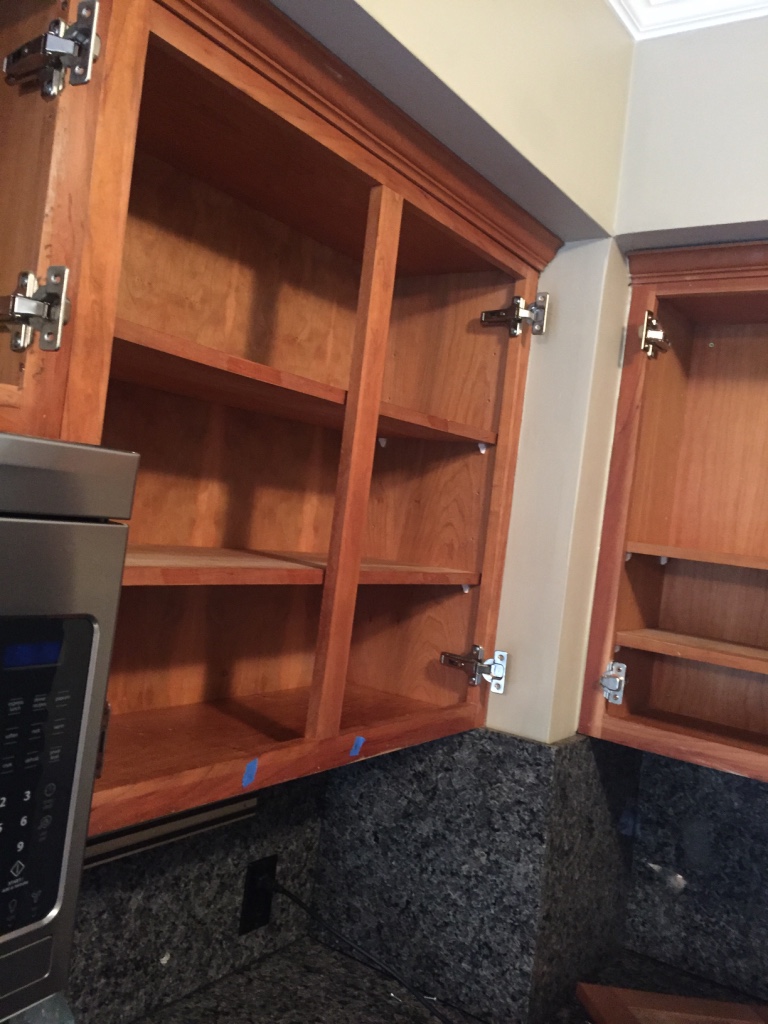 Step 3:
Remove the knobs, so you can clean and paint better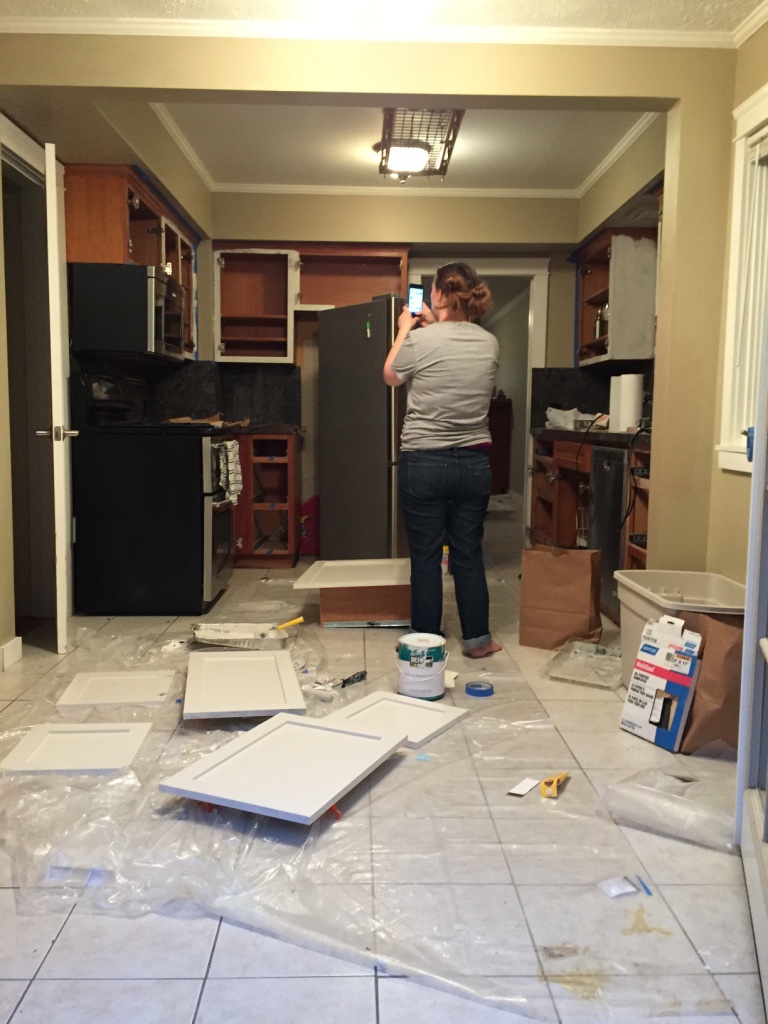 Step 4:
In a well ventilated area, clean the cabinets thoroughly using a degreaser - we used TSP should be available in local hardware store
Step 5:
Using 220 grit sand paper and gently scrum the entire surface, this is so that the paint sticks better
Step 6:
In a well ventilated area, paint the cabinets using brush or roller (For first timers, from my personal experience rollers provided an even finish and was faster. for more experienced (read my wife) brush gave her better finish, but bit slower)
Step 7:
Allow the paint to dry off completely. 2 - 4 hours for Behr low VOC paint. read the instruction for other paint types.
Color we used:
Step 8:
Repeat step 5, 2 more times. In total 3 coats.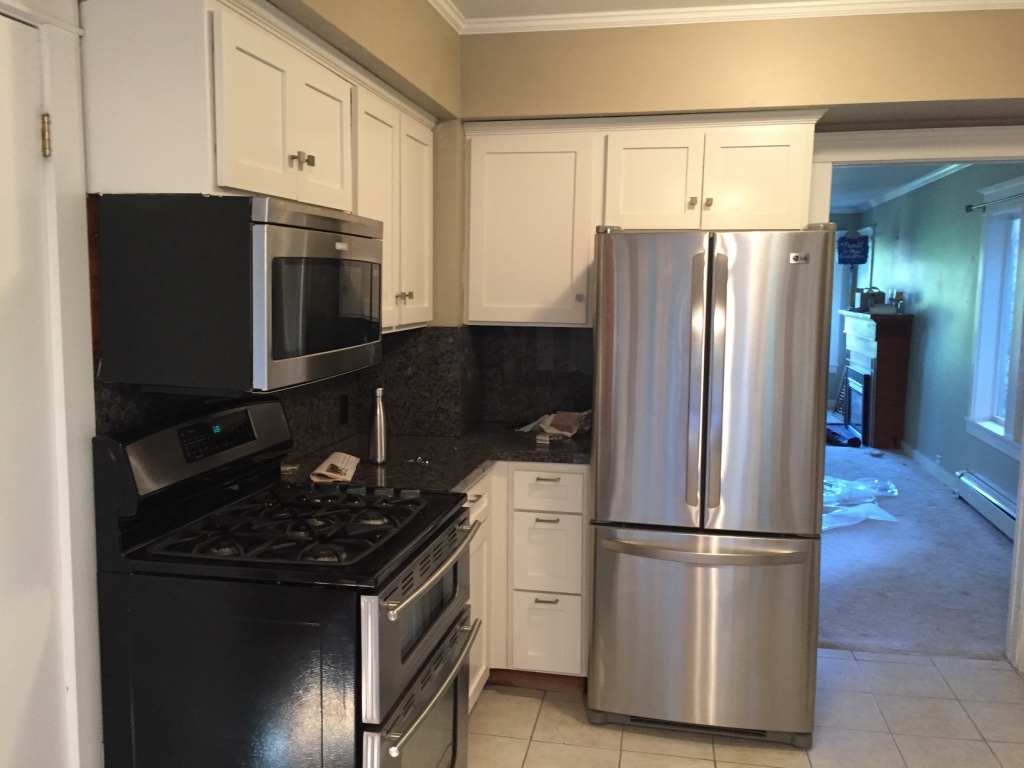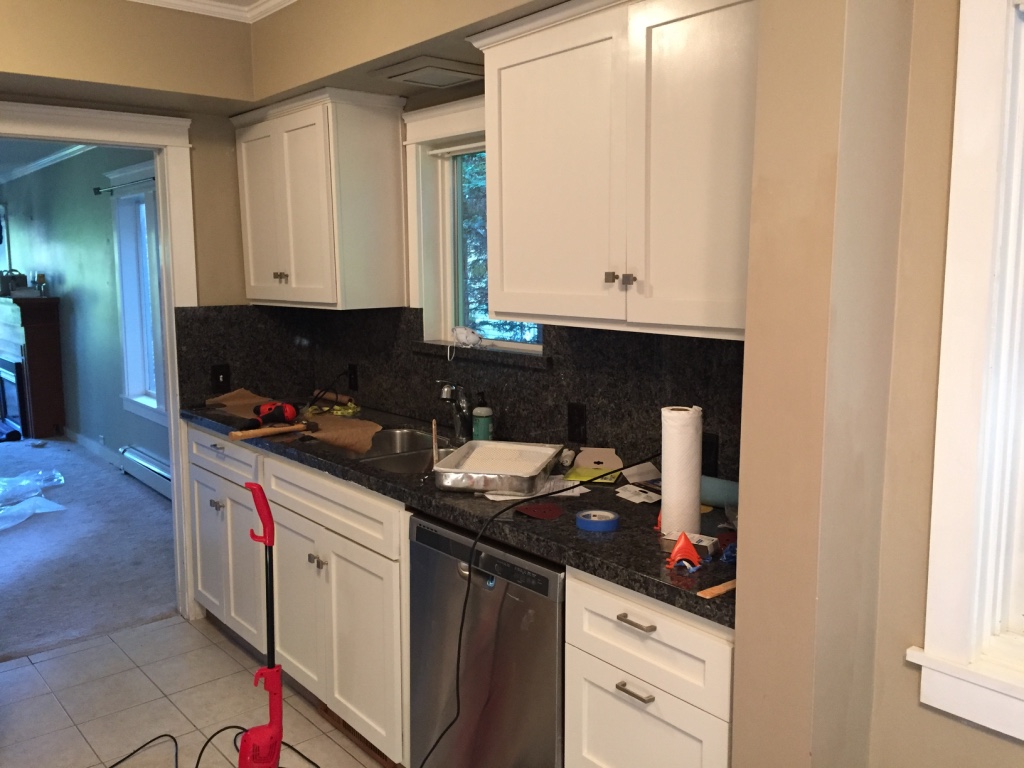 1 year later pictures:
Based on our experience, our friend decided to make over her kitchen, here's her pictures